Investors Welcome Lottery Corp Maiden Dividend
SYDNEY, Australia (February 23, 2023) –Tabcorp's spin-off Lottery Corp's shares jumped nearly 5 per cent to a record on Thursday as shareholders learned they will pocket a hefty dividend despite the firm posting a 13 per cent lower profit.
The company declared a maiden 8¢ interim dividend plus a 1¢ special dividend in its interim results on Thursday and lifted its dividend payout ratio target to 80-100 per cent of full-year net profit after tax before significant items.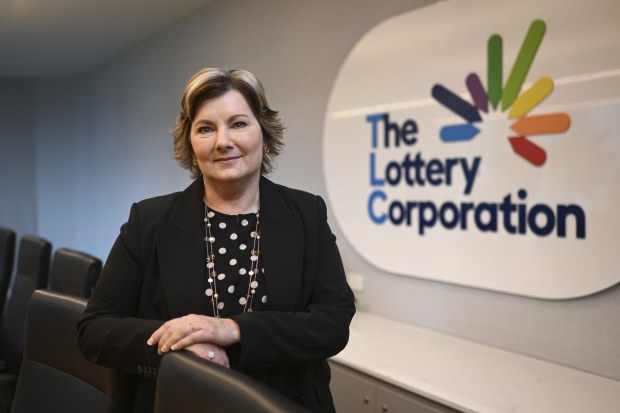 It is the company's second result since it was spun out from Tabcorp in May, freeing The Lottery Corporation from the baggage of an underperforming wagering business buckling under the weight of nimbler online rivals.
Its market capitalisation reached $11.3 billion on Thursday as the stock added 4.84 per cent to $5.10.
The Lottery Corp posted a 13 per cent decline in net profit to $173 million, weighed by pre-tax separation costs and finance costs relating to the demerger.
The current period also includes the results of the Keno segment following the acquisition in May 2022.
Group revenue rose 15.4 per cent in the previous corresponding period to $1.9 million.
"We have generated strong momentum and believe there is further upside potential for The Lottery Corporation from ongoing portfolio management and other initiatives," CEO Sue van der Merwe said.
The Lott signed up 221,000 registered customers in the past six months, taking our total to more than 4.3 million.
Lotteries revenue was $1.77 million, up 6.5 per cent on the previous corresponding period, with earnings before interest tax deprecation and amortisation of $349 million, up 11.9 per cent.
The company said Lotteries growth was driven by active portfolio and jackpot sequence management and continued growth in retail and digital. There were no material net impacts evident in the period from COVID.
The jackpot games – Powerball and Oz Lotto – part of the portfolio grew turnover by 11.1 per cent on the previous corresponding period. The base games – Monday & Wednesday Lotto, Saturday Lotto, Set for Life, Instant Scratch-Its and Lucky Lotteries – grew turnover by 1.2 per cent, with the business cycling the strong COVID tailwind in the first half of fiscal 2022.
Powerball was responsible for driving most of the growth, underpinned by management of accelerated jackpot sequences, including the record $160 million draw, in which that jackpot level was reached after just six weeks.
Keno revenue was $147.4 million, up 23.9 per cent on the previous corresponding period. EBITDA was $59.8 million, up 45.9 per cent.
"We continued our investment in more personalised and efficient marketing and supported growth in Keno and Instant Scratch-Its through an activity that encouraged a return to pre-COVID retail purchasing behaviours," Ms van der Merwe said.
SOURCE: The Australian Financial Review (AFR).
Tags:
Lottery Corporation
,
Tabcorp
,
Maiden Dividend
,
Sue van der Merwe