The Codere Brand Ranked Again Among the 100 Most Valuable in Spain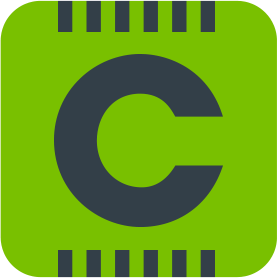 Madrid, Spain, May 19, 2023 – (GLOBE NEWSWIRE) Codere Online (Nasdaq: CDRO / CDROW, "the Company"), a leading online gaming operator in Spain and Latin America, today announced that the Codere brand1 has been ranked 83rd among the 100 most valuable and strongest in the 'Brand Finance Spain 2023' ranking.
This ranking, in which the Codere brand has been featured 11 times since 2010, determines the value a company would be willing to pay to license its brand by estimating its future attributable revenue and calculating a royalty rate that would be charged for its use.
Alberto Telías, Chief Marketing Officer of Codere Online, stated: "we are incredibly proud to achieve this recognition as one of the most valuable brands in Spain and the only one in the gaming industry for seven consecutive years. This was driven by our commitment to delivering exceptional experiences to our customers, our omnichannel offer and our constant pursuit of innovation in the products and services we offer which have allowed us to be a highly regarded brand in the country."
Codere Online started operations in Spain in 2014. Spain is both our largest market and the first one in which the Company has generated a positive EBITDA, setting out a path to profitability that the Company will be seeking to replicate across its high-growth Latin American markets.
About Codere Online
Codere Online refers, collectively, to Codere Online Luxembourg, S.A. and its subsidiaries. Codere Online launched in 2014 as part of the renowned casino operator Codere Group. Codere Online offers online sports betting and online casino through its state-of-the-art website and mobile applications. Codere currently operates in its core markets of Spain, Mexico, Colombia, Panama and the City of Buenos Aires (Argentina). Codere Online's online business is complemented by Codere Group's physical presence in Spain and throughout Latin America, forming the foundation of the leading omnichannel gaming and casino presence.
About Codere Group
Codere Group is a multinational group devoted to entertainment and leisure. It is a leading player in the private gaming industry, with four decades of experience and with presence in seven countries in Europe (Spain and Italy) and Latin America (Argentina, Colombia, Mexico, Panama, and Uruguay).
 SOURCE: Codere Online Luxembourg, S.A
Tags:
Spain
,
Codere Online
,
'Brand Finance Spain 2023'