Atlas Experiences Partners with the Maryland Lottery and Florida Lottery for Cutting-Edge Custom Game Show Experiences with Lucky Pik
Revolutionizing Lottery Promotions
ROSWELL, GA August 31, 2023 – Atlas Experiences, LLC ("Atlas") leverages their exclusive rights to the interactive Lucky Pik digital game show to seamlessly integrate into the Maryland Lottery's 50th Anniversary Cash Bash promotion and the Florida Lottery's Free Ride and Fuel for Life Bonus Play promotion. Lucky Pik's innovative technology integrates into any type of omni-channel promotion or reward program, offering an unparalleled level of excitement and entertainment. It can be hosted virtually, streamed live, or produced in-person, allowing lotteries to deliver an immersive and thrilling winning experience. The game show supports prizes of any value, including custom merchandise, making it a versatile solution for various promotional themes and campaigns.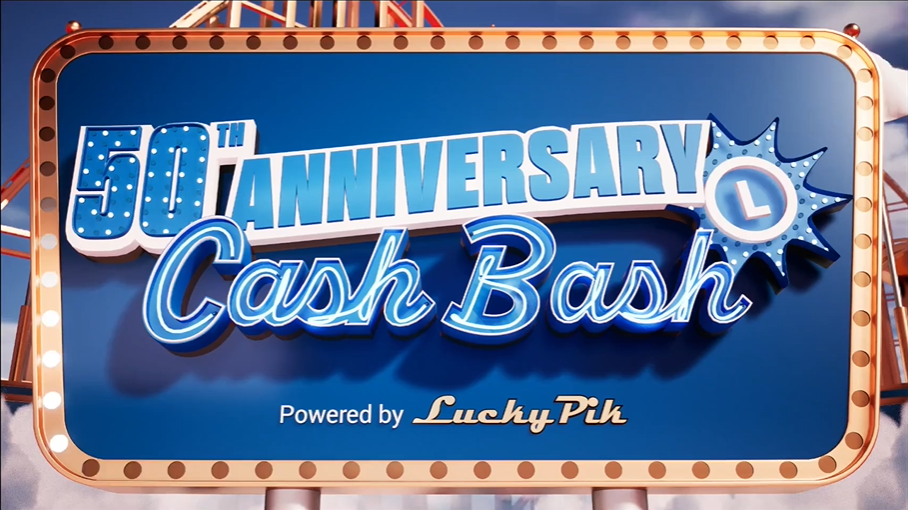 Another remarkable example of the power of Lucky Pik is the integration with the Florida Lottery's Free Ride and Fuel for Life Bonus Play promotion. "We strategically chose Lucky Pik to amplify our Free Ride & Fuel for Life Bonus Play Promotion after the successful execution of Lucky Pik Game Show that was integrated into our Holiday promotion and culminating, on the Big Island of Hawaii in 2022," said Florida Lottery Director of Product Shelly Gerteisen. As part of the second-chance promotion, ten lucky winners will be guaranteed to win fuel for a year and a brand-new vehicle with the chance to win fuel for life.
"The combination of Lucky Pik's custom digital branding, unique prize options and interactive technology makes our Lucky Pik game show an ideal solution for lotteries and gaming companies aiming to create promotions that drive consumer engagement while meeting their business objectives," states Atlas Experiences Founder & CEO Derek Gwaltney.
Discover how Lucky Pik can seamlessly integrate into your promotional mix to elevate your next lottery promotion, contact Atlas for further information and to explore the endless possibilities.
About Atlas Experiences, LLC: Atlas Experiences is a trusted partner in the world of lottery and incentive travel, specializing in curating once-in-a-lifetime events, programs, and promotions that leave lasting impressions. Atlas is dedicated to crafting second-chance lottery promotions and custom incentive travel programs that drive engagement and build meaningful connections. From promotion design and marketing strategies to destination sourcing, travel logistics, onsite coordination, social creative content, private concerts, custom merchandise, and guest services, Atlas handles it all with precision and expertise.  For more information on how Atlas Experiences can elevate your brand and leave a lasting impression on your audience, please visit our website at www.atlasexperiences.com
For More Information:  Derek Gwaltney, Founder & CEO – Atlas Experiences, LLC • 55 Park Square Suite #207 Roswell, GA 30066 • (Ph) 404.308.2225