Sporting Risk Launches Content Partnership with Dafabet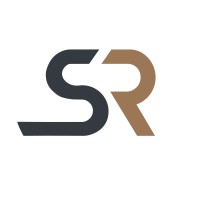 Tuesday 31st October 2023 – Sporting Risk, the experts in Betting, Forecasting and Analytics in Sport, is delighted to announce a strategic partnership with leading sportsbook operator Dafabet.
Sporting Risk has partnered with Dafabet to offer a customised array of services designed to help Dafabet grow market share in Latin America and Europe. This comprehensive package encompasses coverage of up to 30 elite soccer leagues, 35 unique single-player and 12 team stats betting options, and an ever-expanding variety of ready-made same-game multi bets. From the inception of a market to its settlement, Sporting Risk handles all aspects including lineup management and real-time pricing adjustments.
The agreement gives Dafabet coverage of all the major European domestic competitions as well as Champions League and Europa League. Of particular importance was the unique content for the top divisions from Brazil, Peru, Chile, Argentina, as well as LigaMX, MLS, Copa Libertadores and Copa Sudamericana in Latin America which will greatly support its continued growth in the region.
Dafabet has access to Sporting Risk's User Interface (UI) to control the product with instant price adjustments.  The trading tool allows for application of client specific rules to any subset of markets grouped by leagues, bet type, team or player, as well as the individual props themselves. Rules can be applied manually or programmatically via an API.
Sporting Risk offers flexible, and simple integration options for any partner, resulting in the lowest possible resource requirements and the shortest roadmap to 'Go Live'.
Andy Phillips, SportingRisk.com CCO, commented: "We are thrilled to announce this partnership with Dafabet. Working together has been a great experience, and we look forward to delivering exceptional value to Dafabet's customers with a particular focus on LatAm. Following the launch we are confident that our combined expertise will lead to an unmatched betting experience."
About SportingRisk
Sporting Risk is a sports analytics company that specialises in building predictive models to generate market leading pricing, betbuilders and betting content. The business foundations originate from a betting syndicate, now in its tenth year of operation. Part of this success is driven by its intimate knowledge and understanding of player based modelling. The company's predictive models are built using the most granular raw data available in the marketplace, and this is complemented by the founders' experience in professional sport, which previously included recruitment and tactical consultancy services on behalf of leading top tier clubs in the UK, Europe and USA.  Today Sporting Risk's focus is leveraging this IP for sports betting operators.
SOURCE: Sporting Risk.
Tags:
User Interface
,
sports betting
,
Sporting Risk
,
Dafabet